Natural and Nature-based Flood Management:
A Green Guide
About the Flood Green Guide and Training Program
WWF, in partnership with the US Agency for International Development Office of US Foreign Disaster Assistance (USAID/OFDA), developed the Natural and Nature-based Flood Management: A Green Guide, also called the Flood Green Guide, to support the use of natural and nature-based methods for flood risk management. The guide is also supported by a training program and resource library.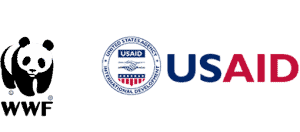 Flood Management Resources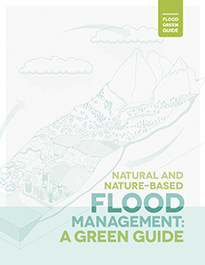 The Flood Green Guide provides practical guidance and tools to understand the local context related to flood risk, leading those responsible for flood management through analysis, method selection, and decision-making at multiple stages of a typical flood risk management project cycle. It is designed for those involved in flood management, including municipal governments, community groups, and nongovernmental organizations.
Please contact us if you are interested in Flood Green Guide training or have questions.
Download a copy of the Flood Green Guide in English, Spanish, or Sinhala.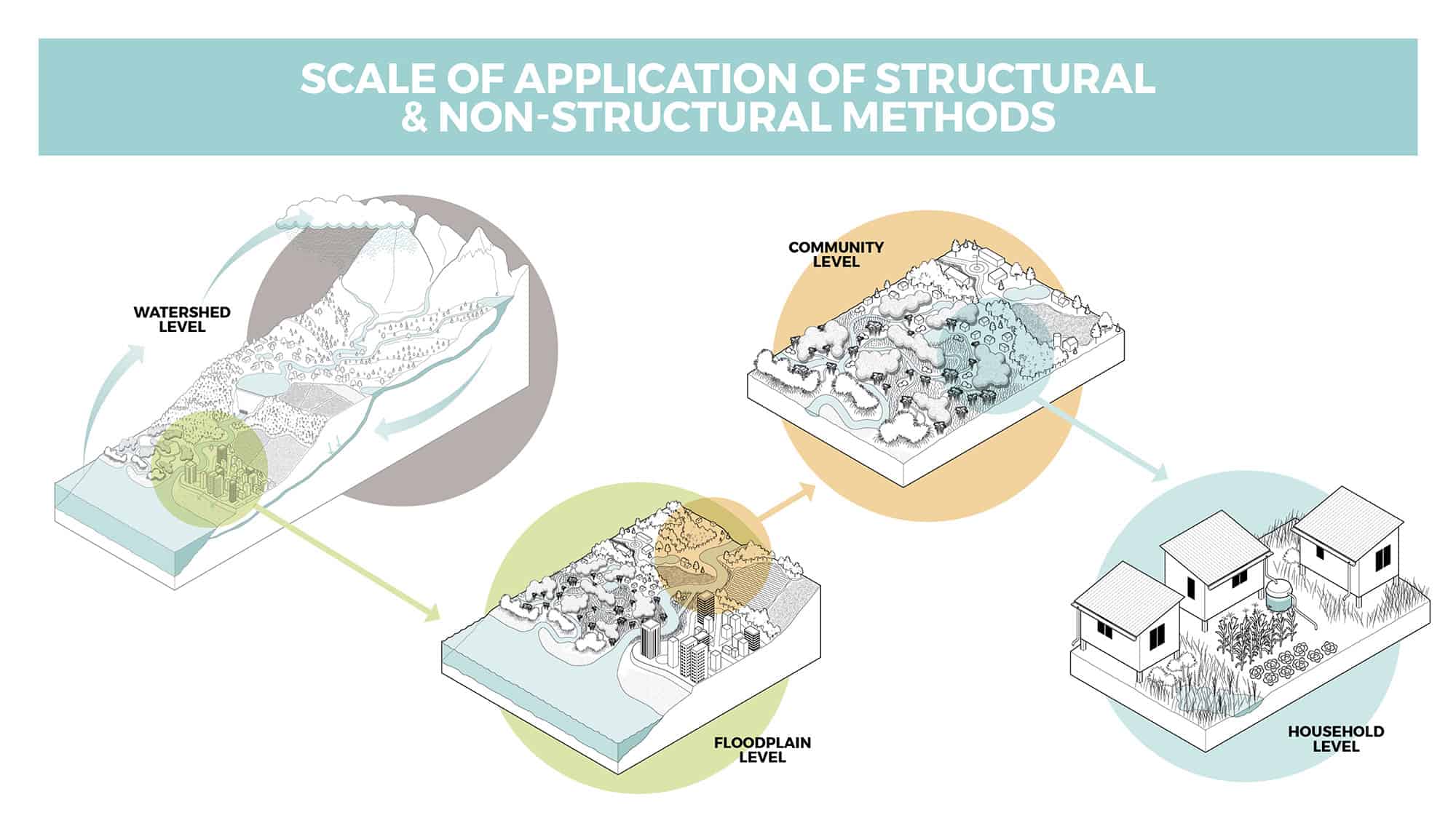 Watershed Level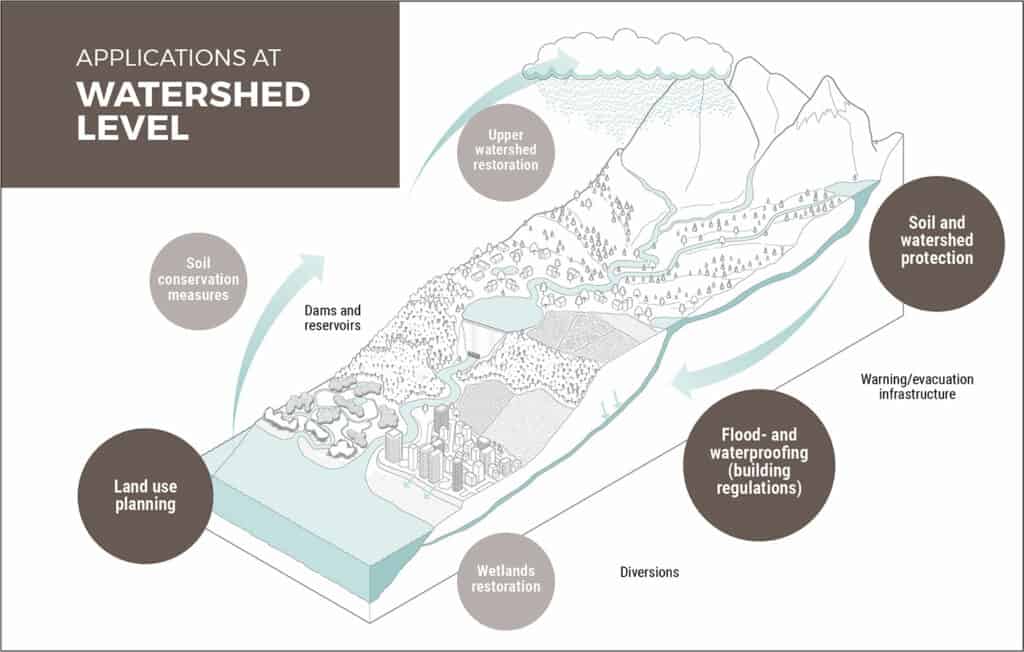 Community Level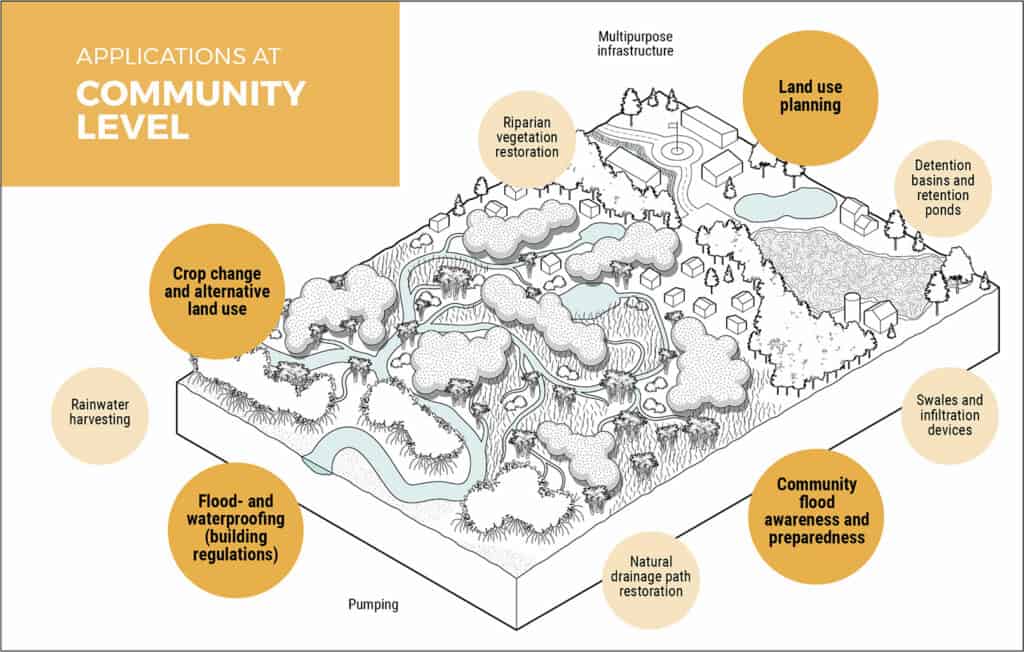 Household Level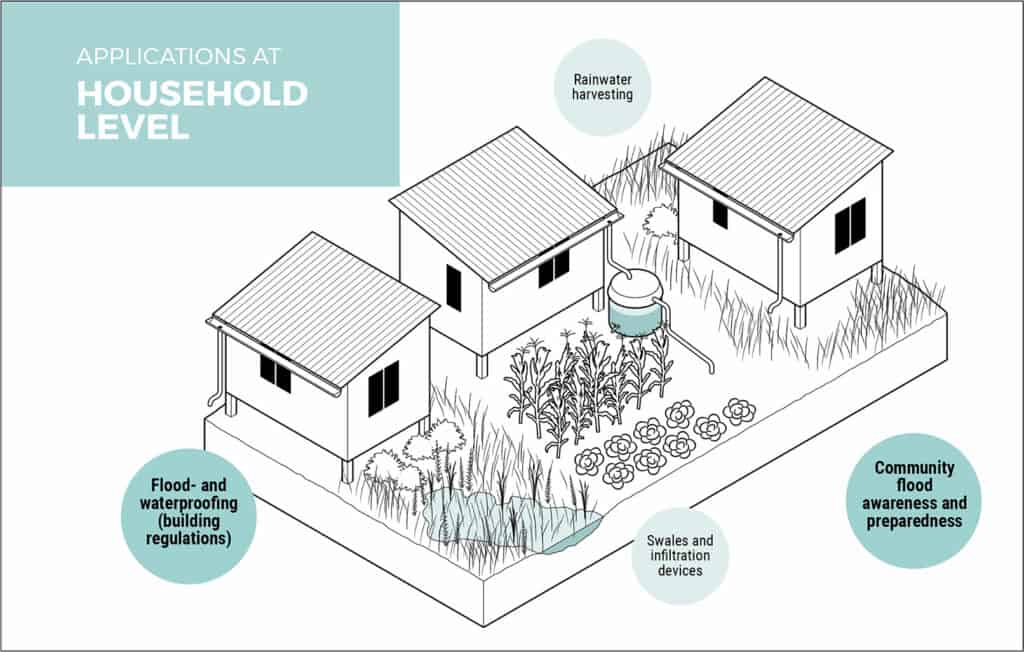 Floodplain Level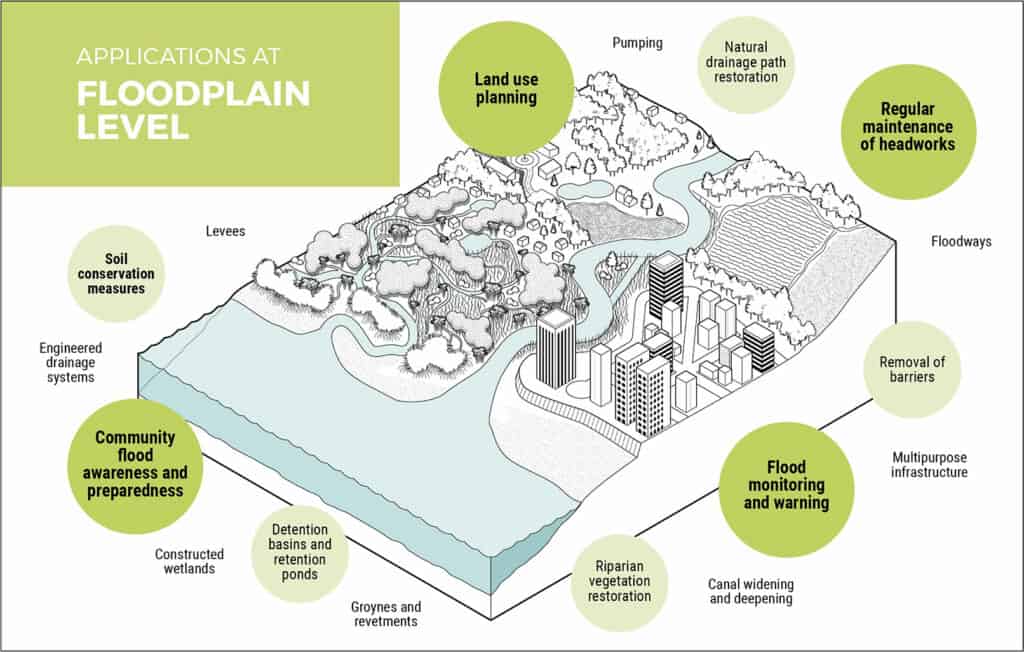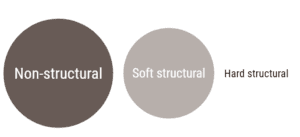 The Flood Green Guide outlines structural and non-structural methods for flood management based on an integrated approach. Flooding has consequences at multiple levels, including national, regional, watershed, floodplain, community and household. In most instances, the guide recommends a combination of multiple flood risk management methods. It recommends to first apply non-structural methods, then soft structural methods, and -- only if needed -- hard structural methods as part of an integrated approach. The size of the circles reflects that prioritization.
Flood Green Guide Training
The Flood Green Guide training curriculum covers a range of key topics, including flood risk analysis, climate assessments, objective setting, method selection, community engagement, and urban issues. The training methodology includes videos, presentations, individual and participatory group exercises, and scenario planning.
A Flood Green Guide Trainer's Guide is available, with activity duration, objective, relevant Flood Green Guide stage and chapter, and materials and resources for each subsection.
Flood Green Guide training workshops and research-related activities have taken place around the world, including in Bangladesh, Namibia, Sri Lanka, Tajikistan, Thailand, and the United States.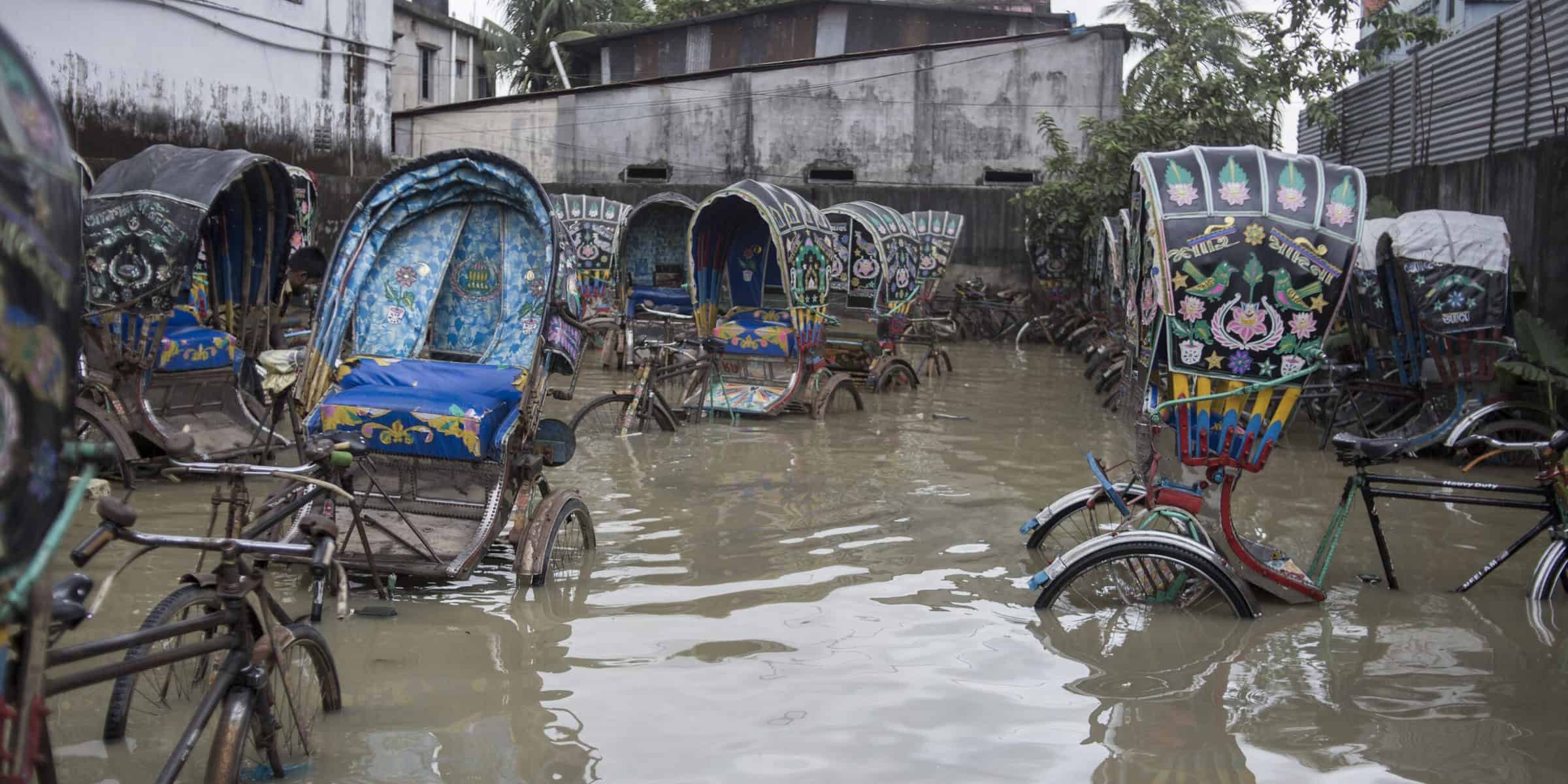 A short overview of the Natural and Nature-Based Flood Management Methods module is available on the WWF Adapt training portal.
WWF conducts virtual training that includes a combination of synchronous and asynchronous learning sessions. For more information, read stories from trainings in Latin America and Southeast Asia.
To obtain a hard copy of the Flood Green Guide, or for more information on the Flood Green Guide training program, training, or resources, please email [email protected].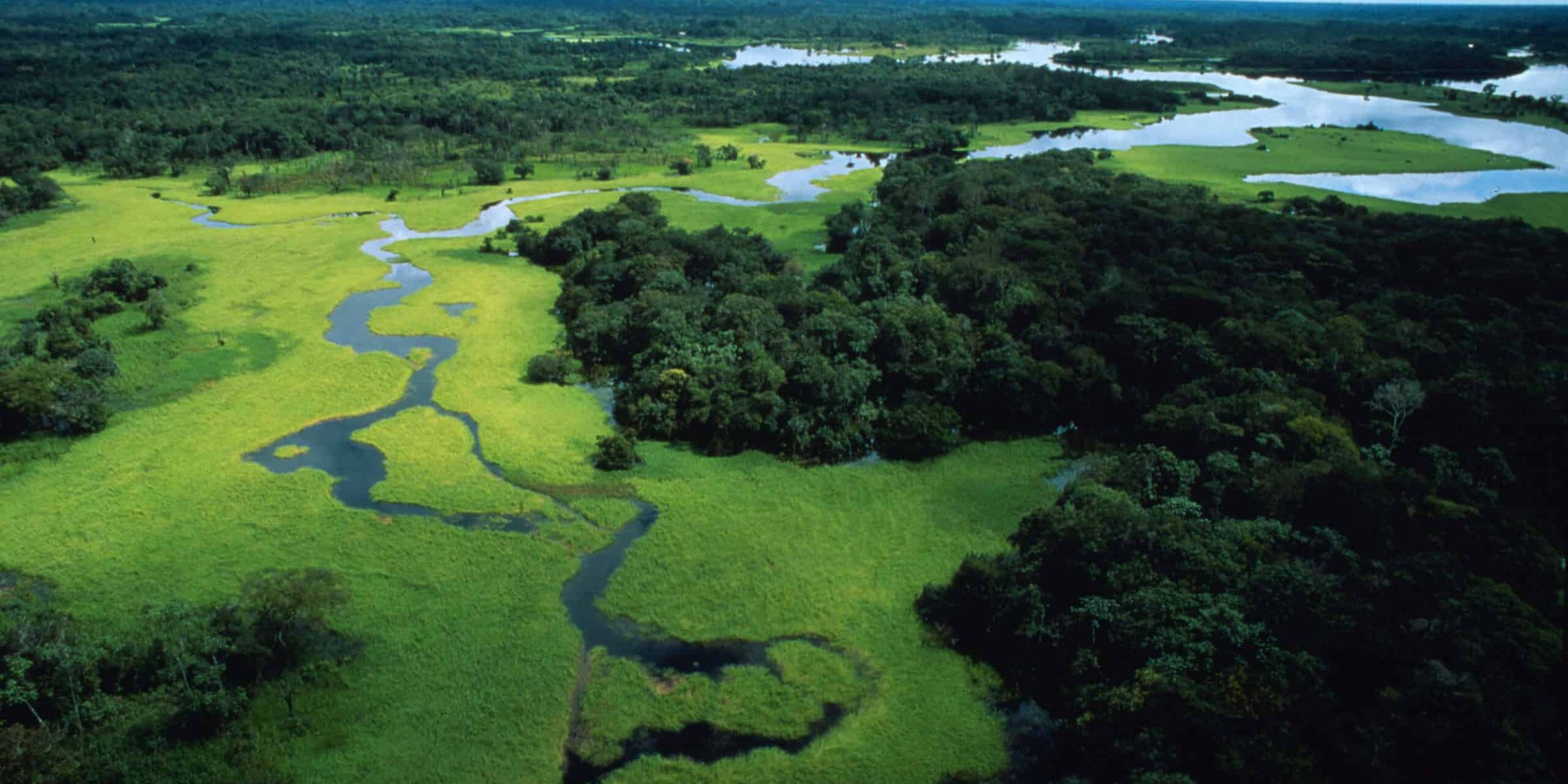 Download the Flood Green Guide
Fill out the form below to receive download links to the full text of the Flood Green Guide in three languages: English, Spanish, and Sinhala.
You will also be signed up to receive future EDM news updates related to our work, training program, and future guide releases & you may opt out at any time through our subscriber center.