Disasters and the Environment are Connected
Along with the significant human toll of disasters, extreme events can directly affect the environment by causing physical damage that changes the landscape, waterways, and ecosystems. The process of rebuilding infrastructure, water supply systems, and livelihoods can cause a sudden demand for building materials and an over-extraction of natural resources. A degraded environment also contributes to human vulnerability, perpetuating the disaster-rebuild-disaster cycle.
Ignoring the environmental implications of disasters can leave people and nature more exposed to future risk while perpetuating environmental injustices. A forward-looking approach to disaster reconstruction and risk reduction includes employing natural assets such as food, water, shelter, and psychological and spiritual well-being. By making environmental issues a pillar of disaster recovery strategies, communities can rebuild more safely and strengthen their resilience to future shocks.
The World Wildlife Fund (WWF) Environment and Disaster Management program collaborates with humanitarian nongovernmental organizations, government agencies, the United Nations, and academic institutions to integrate environmental considerations into disaster recovery, reconstruction, and risk reduction programs and policies. The initiative was formed during the aftermath of the 2004 Indian Ocean Tsunami. In the years since, it has provided support and training for crafting new approaches to environmentally responsible disaster management worldwide.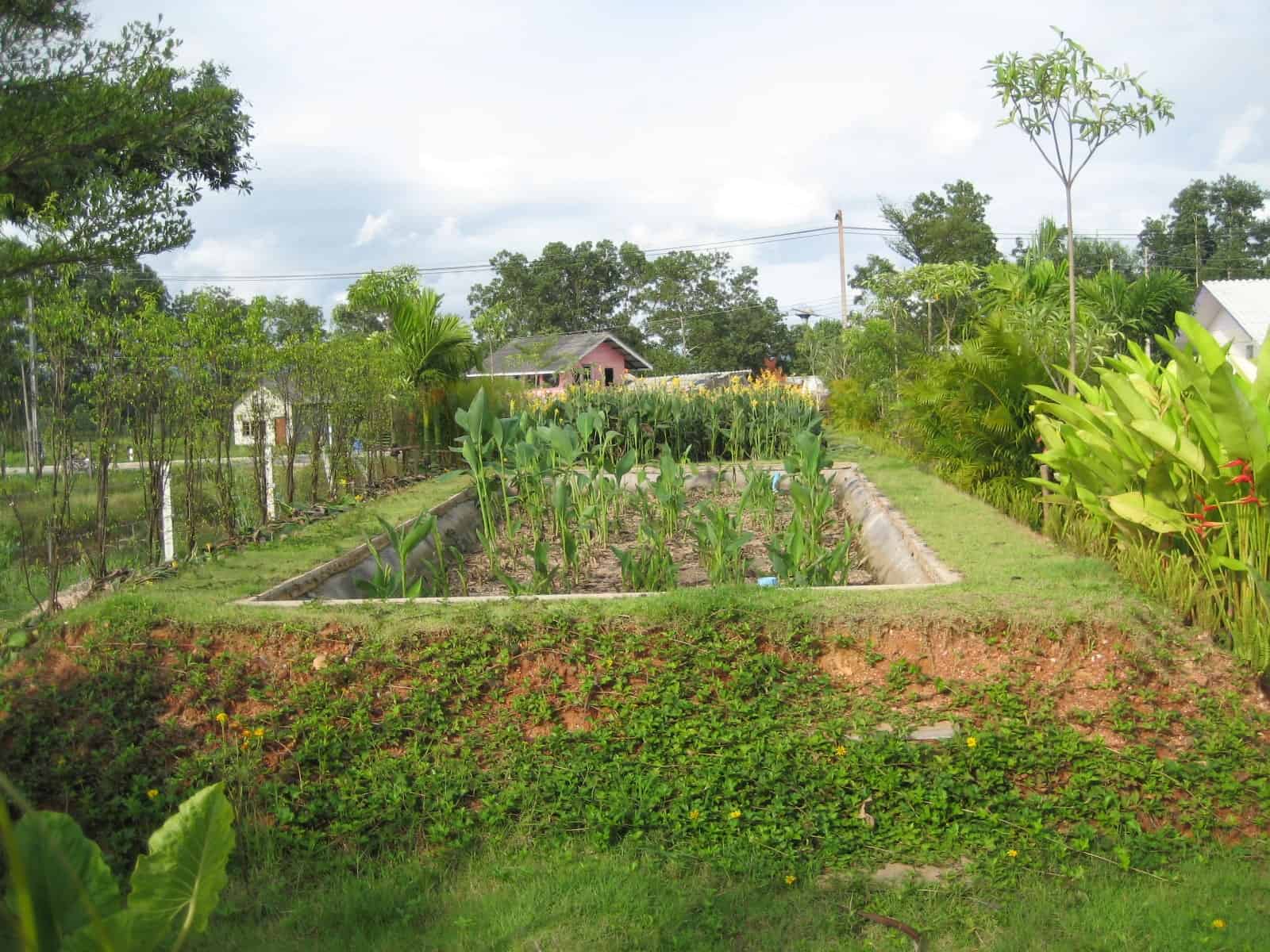 A treatment wetland in Thailand. Crops are a co-benefit of this nature-based waste management method.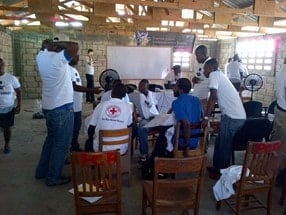 A green recovery training in Haiti, conducted in the aftermath of the 2010 earthquake.
The aftermath of Typhoon Haiyan in the Philippines.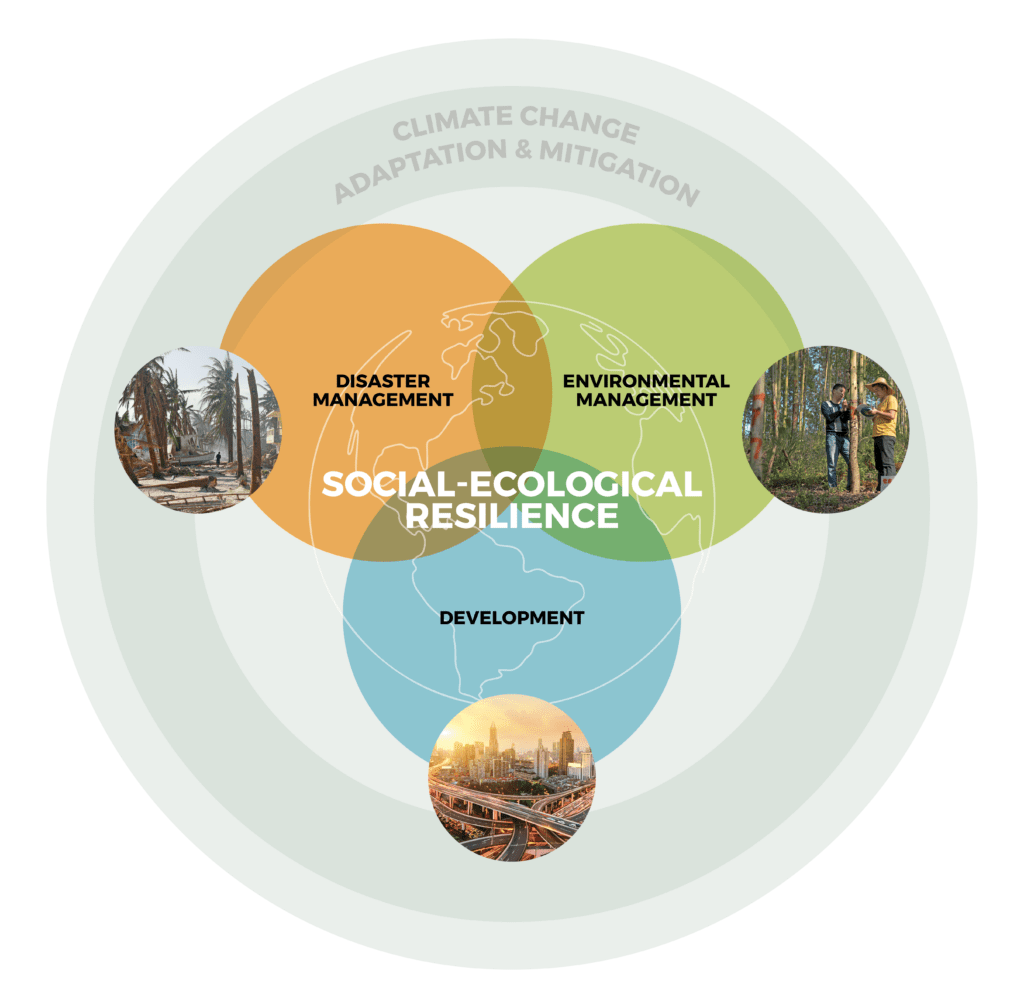 © Pablo Sanchez _ WWF © Theodore Kaye _ WWF China © Shutterstock _ SNVV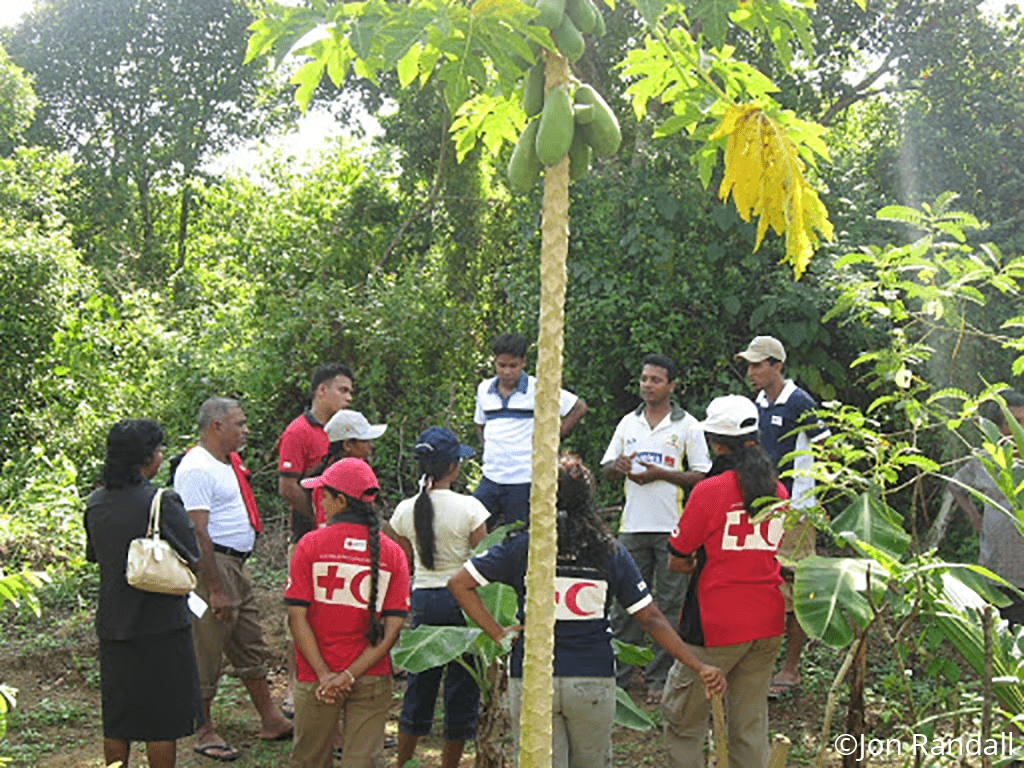 American Red Cross and WWF Partnership
After the devastating 2004 Indian Ocean tsunami, the American Red Cross and WWF formed an innovative five-year partnership to help ensure that recovery efforts in Indonesia, Maldives, Sri Lanka and Thailand could maximize benefits for affected communities by minimizing or eliminating the negative environmental impacts of rebuilding projects.
WWF's environmental expertise combined with the American Red Cross's humanitarian expertise to ensure that the recovery programs across the tsunami-affected region included environmentally responsible considerations that are critical for long-lasting community recoveries. An outcome of this innovative collaboration is the Green Recovery & Reconstruction: Training Toolkit for Humanitarian Aid (GRRT).