Green Recovery and Risk Reduction
The goal of the Environment and Disaster Management program is to reduce risk and vulnerability for both people and nature by designing, developing, and employing environmentally responsible and socially just approaches to disaster recovery and risk reduction. Green recovery and risk reduction include the following initiatives.
Green Recovery and Reconstruction: Training Toolkit for Humanitarian Aid (GRRT)
The GRRT is designed to increase awareness of environmentally responsible disaster response approaches. The ten modules cover key sectors such as Strategic Site Selection and Design; Construction, Materials and the Supply Chain; Water and Sanitation; Livelihoods; Environmental Impact Assessment; and Monitoring and Evaluation. The toolkit is available in English, Spanish, and Bahasa Indonesia.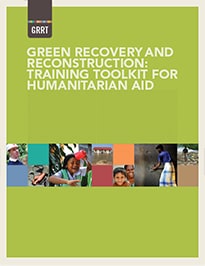 Download Individual GRRT Modules
Although disasters wreak havoc, the rebuilding efforts that follow represent a significant and important opportunity to restore communities in a more environmentally and socially responsible way. Humanitarians, conservation practitioners, government officials, and donor organizations can take steps to ensure that communities prepare for disasters and build back more safely by actively addressing environmental sustainability and adapting to the effects of our changing climate.
The GRRT is a toolkit and training program designed to increase awareness and knowledge of environmentally responsible disaster response approaches. The GRRT includes ten modules covering key sectors such as Strategic Site Selection and Design; Construction, Materials and the Supply Chain; Water and Sanitation; Livelihoods; Environmental Impact Assessment; and Monitoring and Evaluation.
The GRRT was informed by the experiences of the WWF-American Red Cross partnership as well as over 30 international authors and experts who contributed to its content. Participating organizations included the International Federation of the Red Cross and Red Crescent Societies, Oxfam, World Vision, RedR, United Nations Environment Programme, International Union for Conservation of Nature, CARE, Danish Refugee Council, US Agency for International Development, Save the Children, Sphere, and Tearfund, among others.
The GRRT was originally pilot tested in Indonesia and Sri Lanka and has since been used in Chile, China, Dominican Republic, Fiji, Guatemala, Haiti, Honduras, India, Jamaica, Mozambique, Nepal, Nicaragua, Pakistan, and Thailand, and Zimbabwe.
Green Recovery News and Info
Updates from our team on green recovery, reconstruction, and risk reduction efforts around the world.
Growing in scale and intensity, forest fires wreak devastating consequences on an ever-larger number of communities worldwide. Not all forest fires are a hazard or the cause of disasters. In some regions of the world, these fires occur naturally and are an essential element of a healthy landscape. But the climate crisis is driving warmer temperatures, earlier snowmelt, and more intense dry seasons. The confluence of these extremes sets the stage for greater risk of fire ignition and spread in places where fires occur naturally as well as places where fires are not a traditional part of the local ecology.
The multiple contributing factors related to forest fire disasters include land use management practices such as deforestation, poor soil management, agriculture development, outdated forest management practices, and zoning that allows development in or near wildlands. As with other disasters, the impact of wildfires are often disproportionately felt by Indigenous peoples, racial minorities, and low-income communities.
Infrastructure and Reconstruction
The world's infrastructure should serve the needs of both people and our planet. Sustainable infrastructure includes managing, restoring, and protecting the Earth's natural resources upon which we depend for a wide range of ecosystem goods and services, such as mangroves for coastal protection and wetlands for flood risk reduction.
WWF has seen first-hand that sustainable infrastructure can benefit and restore nature, reduce dependence on fossil fuels, increase resilience to risks from climate change and other hazards, address poverty and inequities, and strengthen economies. The Environment and Disaster Management program integrates this approach to infrastructure throughout disaster recovery, reconstruction, and risk reduction.
Building Material Selection and Use:
An Environmental Guide (BMEG)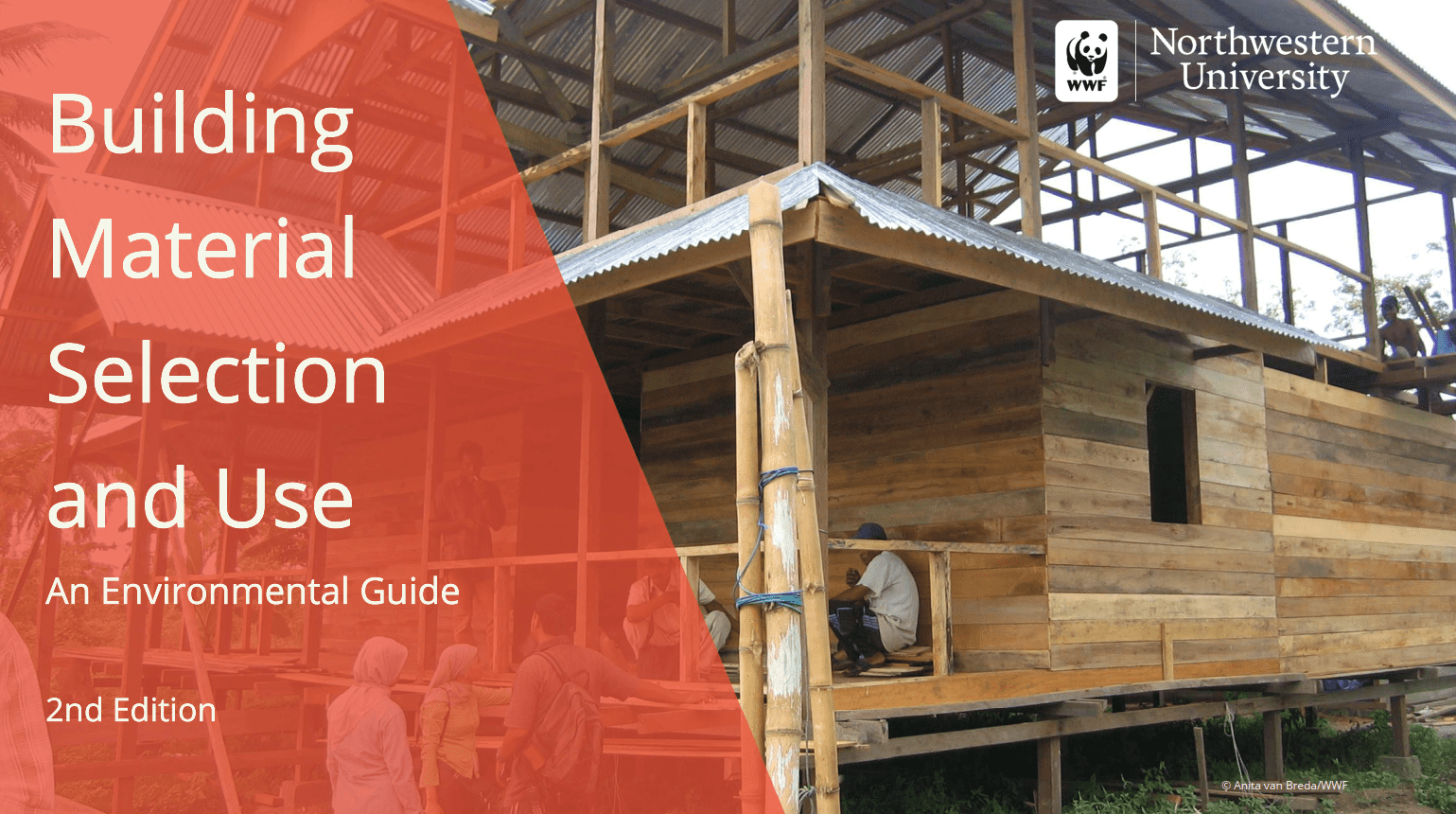 The second edition of the BMEG (global version) can be downloaded via the form below.
Rising urbanization, economic expansion, and the emergence of new industrial centers are among the factors driving increased demand for construction materials worldwide. Reconstruction needs after major disasters increase the demand for building materials. Exponential increases of material extraction, processing, and disposal can cause significant environmental and social impacts such as erosion, deforestation, landslides, and floods; deprive communities of essential livelihood resources; and put people, infrastructure, and ecosystems at greater risk of future extreme events.
Practical guidelines for responsible material selection and use for government agencies, nongovernmental organizations, community-based organizations, and the private sector are rare. Originally developed in collaboration with WWF Nepal and the Hario Ban Program for reconstruction in Nepal in the aftermath of the 2015 earthquake, the BMEG provides guidance on better practices for environmentally responsible selection, sourcing, use, and disposal of materials during disaster reconstruction. In 2016 WWF developed a global version of the BMEG (first edition) covering 29 common building materials.
In 2018, the Construction Industry Development Authority (CIDA) of Sri Lanka invited WWF to assist in adapting the BMEG to the Sri Lankan context. The Sri Lankan version of BMEG, titled Environmental Guide for Construction Materials and Products, was published in 2018. WWF also collaborated with CIDA to develop a broader environmental guideline for the construction stage of building products, called Construction Green Guide, which was published in 2020. CIDA is a national regulatory body, and both documents serve as government guidelines for the construction industry.
WWF in collaboration with Northwestern University developed the second edition of the BMEG (global version) which was expanded to include 52 common building materials, their environmental impacts, material properties and better practices of use. Northwestern University has integrated BMEG in their long-term research portfolio and is currently developing optimization and decision support tools.
Sand is the world's most consumed raw material after water and an essential ingredient to our everyday lives. It is central for the construction of roads, bridges, and buildings. The material is also fundamental in the manufacturing of glass and silicon computer chips.
Yet the world is facing a growing sand shortage without readily available alternative materials. As infrastructure construction booms, the dramatic increase in demand for sand has led to rising tensions, violent conflict, and degraded ecosystems.
As global demand continues to rise faster than natural sources can sustain, it is crucial to manage sand sustainably. WWF and partners are exploring the issue and working to advance policy and practice related to this growing global challenge.
In recognition of the growing social, economic and environmental impacts of the global sand crisis, World Wildlife Fund (WWF) and Northwestern University (ISEN) organized a series of seminars, convening global experts from across disciplines and sectors to explore solutions. The Call to Action Report distills key recommended action items focused on research, practice, and policy based upon the seminar series presentations and discussions.
Global Shelter Cluster Environment Community of Practice
Following a disaster, there is often a critical need to rebuild homes, schools, hospitals, and other infrastructure. The WWF Environment and Disaster Management program supports the integration of environmentally responsible approaches to shelter design, planning, and operations to reduce risk and vulnerability and maximize the impact of shelter assistance.
The Environment and Disaster Management team welcomes the opportunity to collaborate with the United Nations High Commissioner for Refugees and the International Federation of Red Cross and Red Crescent Societies in support of the Global Shelter Cluster Environment Community of Practice.
Learn more about Global Shelter Cluster Community of Practice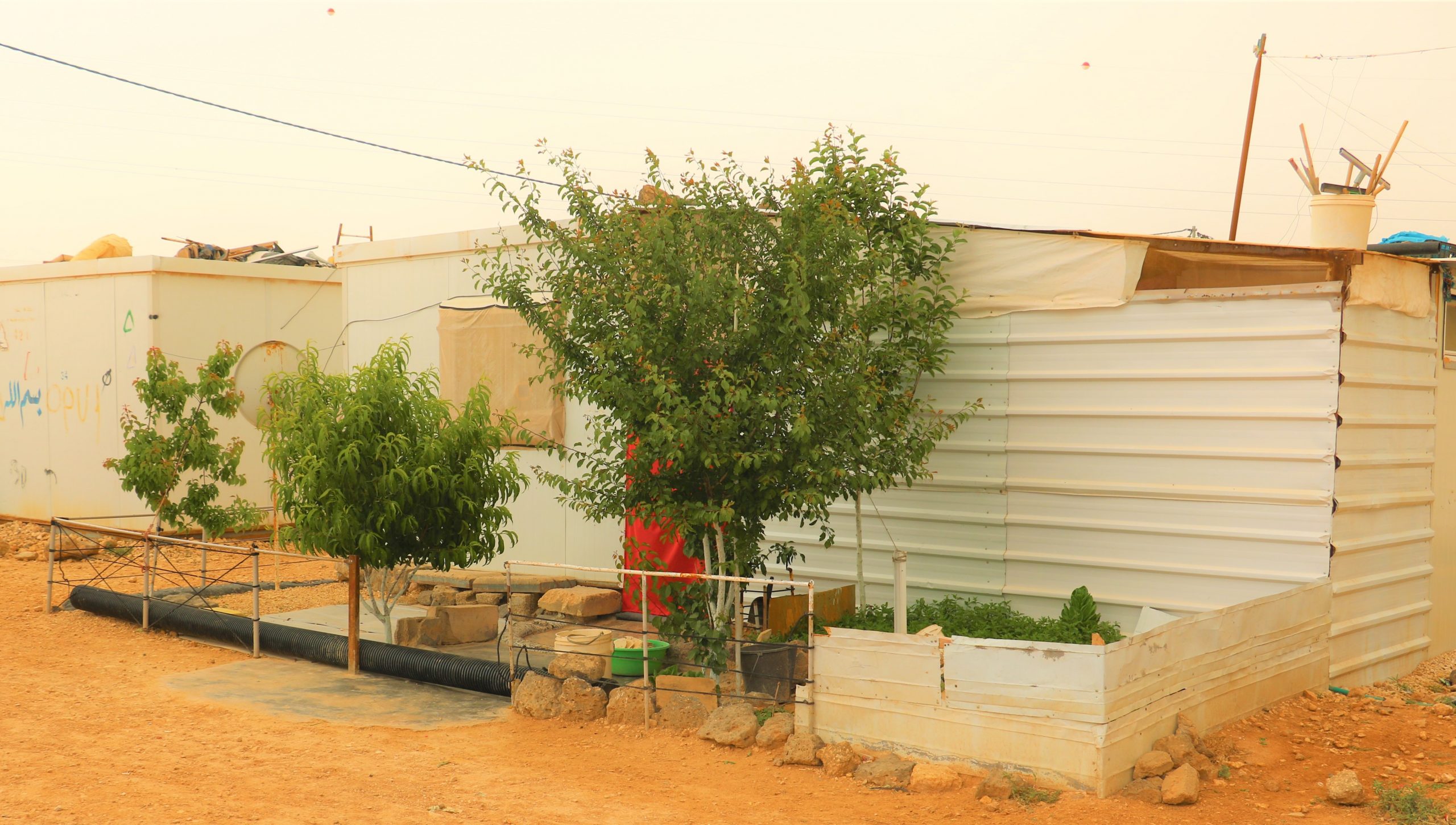 Sustainable Construction Related Resources
Sustainable Housing Construction Road Map for Sri Lanka (2021-2022)
Sustainable Housing Construction Roadmap – Sri Lanka is a guideline for adopting sustainable and low-carbon policy and practices in the construction sector. The UN commissioned the WWF Environment and Disaster Management (EDM) Program as technical lead of the guideline development in Sri Lanka.
This work is part of The United Nations RE-Think Buildings Programme, a joint initiative led by UN-Habitat in partnership with UNEP and UNOPS, in support of the One Planet Network Sustainable Buildings and Construction (SBC) Programme for SDG12. The program was piloted in Sri Lanka and Burkina Faso.
The project used several tools and theoretical frameworks, which were applied in a Global South setting for the first time including the Sustainable Construction Country Assessment Framework developed by UNEP and the Resource Efficient Construction Country Assessment Tool (RE-CCAT) developed by UNOPS. In addition to policy advances articulated in the Roadmap, the project developed a MS Excel based sustainability assessment tool which allows project designers and mangers to calculate different quantitative sustainability parameters using a Bill of Quantities.