Anita van Breda is Senior Director of Environment and Disaster Management at World Wildlife Fund and has over 20 years' experience in conservation and disaster management. In her current role she leads WWF's work supporting environmentally responsible disaster recovery, reconstruction and risk reduction including international policy, operations and training. Anita was instrumental in WWF's development of the Green Recovery and Reconstruction Training Toolkit (GRRT) and has worked with a range of humanitarian and development agencies on disasters around the world. A graduate from the Yale School of Forestry and Environmental Studies, Anita is co-lead of the UN Emergency Shelter Cluster Environment Community of Practice; serves as advisor on environment, disaster risk reduction and climate change for the Sphere Project; and is a member of the OCHA/UNEP Joint Environment Unit advisory group.

Missaka Hettiarachchi is a civil and environmental engineer by training and holds a PhD in environmental planning and policy from the University of Queensland, Australia. Currently, Missaka is a World Wildlife Fund Fellow based in Sri Lanka who supports the WWF Environment and Disaster Management program. He was a project manager for the WWF and American Red Cross partnership in Sri Lanka (2008-2010) and served as environmental adviser for the UN Emergency Shelter Cluster following the Haiti Earthquake (2010) and Typhoon Haiyan Philippines (2013). Missaka also conducted GRRT training in Nepal following the 2015 earthquake. Missaka is also actively engaged in teaching and research on environmental planning and policy in Sri Lanka and Australia.

Luz Cervantes Valdivieso is a Senior Program Officer for the Environment and Disaster Management program. Luz previously worked as an Environmental Management Specialist at Sun Mountain International, where she focused on ensuring environmental compliance for international development projects and gained work experience in various countries in Latin America and the Caribbean. Prior to joining WWF, Luz also served as senior project officer for the Science Based Targets initiative at CDP North America Inc. and as a research assistant supporting the ADVANCE program at Columbia University's Center for Climate Systems Research. Luz holds a MA in Climate and Society from Columbia University as well as a MA/Bsc in Environmental Management from the Free University of Brussels. She is fluent in English, Spanish, and French.

Pamela Cajilig is an anthropologist with over 20 years of experience in qualitative research and consulting at the nexus of disaster risk reduction, participatory design, women's rights, community health, and strategic communications in Manila, Bangkok, and Kuala Lumpur. She is currently a Ph.D. Candidate investigating citizen design within post-disaster housing reconstruction at the RMIT University School of Architecture and Urban Design. Pamela is also a Global Fellow at the Center for Human Rights and Humanitarian Studies at Brown University, where she studied Humanitarianism and Post-Conflict Reconstruction.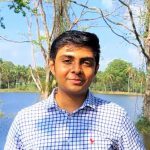 Hirun Yasara, a Computer Science (BSc Honours) graduate with industry experience as a software developer, has recently been involved in environmental management-related projects and is currently pursuing his Masters in Environmental Science. He has served as an associate facilitator in previous Flood Green Guide training programs and contributed to the development of the Flood Green Guide Knowledge Map.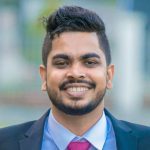 Hashan Perera is a Quantity Surveying graduate from the University of Moratuwa. He has helped organize regional trainings on Natural and Nature-Based Flood Management Methods in Asia and has worked as a project assistant in the Sri Lanka Sustainable Housing and Construction Roadmap 2020 – 2050 project.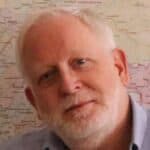 Charles Kelly has over 40 years of global on-site experience working on disasters, including droughts, food insecurity, earthquakes, insect infestation, hurricanes, epidemics, floods, war, and other emergencies. In addition to responding to disasters, Mr. Kelly contributed to the Rapid Environmental Impact Assessment process, the Green Recovery and Reconstruction Toolkit, the Natural and Nature-Based Flood Management: A Green Guide, and other tools for bridging humanitarian and environmental issues. Mr. Kelly provides environmental support and training for the Global Shelter Cluster and co-chairs the International Association of Impact Assessment (IAIA) Disasters and Conflict Section. 

Ana Victoria is currently an independent consultant. She has over 25 years of experience in climate change, environmental management, and environmentally responsible disaster recovery and reconstruction. From 2013 to 2022 she was a Climate Change Officer for WWF Mesoamerica. Before joining WWF, she was National Advisor for Municipal Public Services with the German International Cooperation (GIZ) in Guatemala. She previously served as Executive Director of the Association for Environmental Recovery, Management and Sanitation (ARMSA). Ana Victoria currently teaches courses in engineering for Municipal Development at the University of San Carlos of Guatemala (USAC). Ana Victoria has a civil engineering degree from (USAC) and a master's in National Institute of Public Administration (INAP), and she holds post-graduate diplomas on Climate Change and Kyoto Protocol from the National University of the Center of Perú (UNCP) and on Environment, Natural Resources and Development from the Latin American Faculty of Social Sciences (FLACSO).

Arabella Samayoa Gordillo has worked for the last 30 years as a consultant in education, focusing on environmental education and risk management. She studied in Japan, specializing in environmental education in the context of developing countries. Ms. Samayoa has developed learning methodologies, educational materials, exhibitions, and training processes for various audiences. Since 2014, she has implemented workshops as a trainer of trainers for the Green Recovery and Reconstruction Toolkit and the Natural and Nature-Based Flood Management: A Green Guide in Ecuador, Guatemala, Honduras, Nicaragua, and the Dominican Republic.

Dr. Upul Subasinghe is a Professor of Forestry at the Department of Forestry and Environmental Science of the University of Sri Jayewardenepur in Sri Lanka, where he teaches and conducts research on forest management and restoration, forest certification, and non-timber products of forest trees. His main research interests lie in aromatic products of Santalum, Aquilaria, and Gyrinops species. Currently, Dr. Subasinghe is the Director of the Centre for Forestry and Environment, which was established to conduct applied research on the forestry and environment sectors. He also engages with WWF training and awareness programs on land restoration using nature-based methods, especially with private sector organizations in Sri Lanka, which utilize large portions of watersheds for agriculture plantation management.